Slip & Fall Report Includes
Weather forecasts and advisories
Sunrise, sunset, and twilight times
Wind details and wind chill index temperature
Hourly temperature, visibility, and precipitation
Snow-ice accumulation several days prior to fall
Easy to understand summary of the day's weather
Weather data site location map in relation to incident
Slip and falls almost always generate controversy. Weather History Research is an objective source that relies on numerous archives to answer weather questions effectively. The main element of intrigue with a slip and fall is how can the weather be identified where no instruments were available to record past weather conditions. Simply put…it takes research.
Example Investigation
A person fell in the parking lot of a large hardware store chain and says the lot was not properly cleared of snow. An examination of the date in question indicated a major winter storm was impacting the region. A 'winter storm warning' was issued by the National Weather Service. The warning noted the potential for up to 12 inches of snow.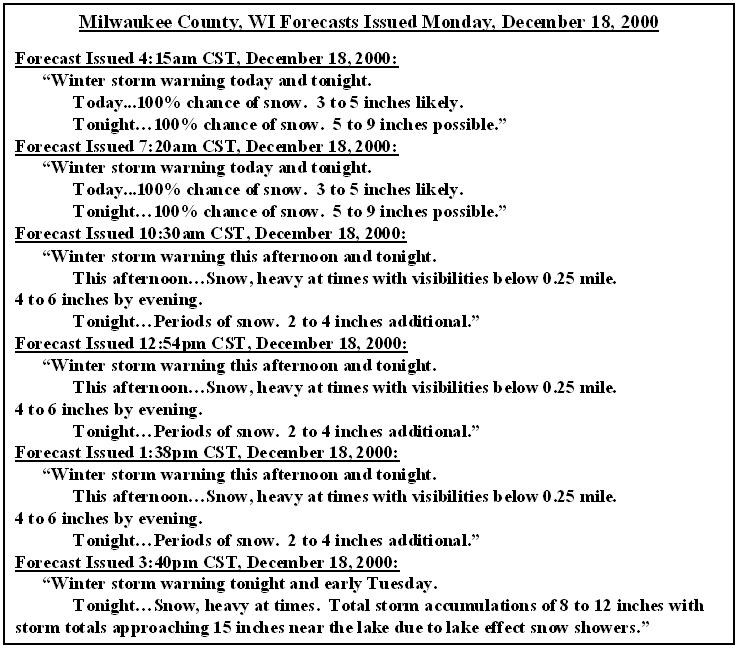 Weather forecasts can be different from the weather that actually happens. Was this forecast a 'hit' or 'miss'? Data were obtained that showed snow was falling at a rate of 1 inch per hour. This rate can be difficult for plowing crews to keep surfaces clean. The forecast was correct. The jury concluded that there was prior knowledge of adverse weather, crews could not keep up, and awarded a defense verdict.

Slip And Fall Questions To Think About
Were weather advisories issued alerting people to be careful?
Was the snow sudden and unexpected or was the forecast correct?
Were snow/ice on the ground before the fall? On a precipitation free day…why was the snow cover not being cleared?
Request Slip & Fall Report Here